To achieve recognition as an institution of excellence in the innovation promotion ecosystem and thereby disseminating the culture of entrepreneurship in the campus.
Conduct periodic workshops/ seminars/ interactions with entrepreneurs, investors, and professionals in order to expose and promote innovative thinking
Network with peers and national entrepreneurship development organizations
Organize idea contests to showcase the innovative ideas
Define and direct focused technical innovations targeting national priorities
The Institution's Innovation Council (IIC) is one of the Unique Initiatives of MoE's Innovation Cell, Govt. of India to promote Innovation, Start-up and Entrepreneurship activities. Our college registered for IIC in A.Y:2018-2019, to promote the vision of IIC in terms of Innovation, Start-up and Entrepreneurship among faculty members and students. Dr. P Chandra Babu is the Convener and SPOC from BVRITN. College got a star rating of 4 out of 4 in IIC 4.0. College was recognized as a mentor Institute.  Faculty and Students actively take part in various programs conducted by MIC, IIC and the college also conducts related activities on its own.
Rating Certificate 2021-22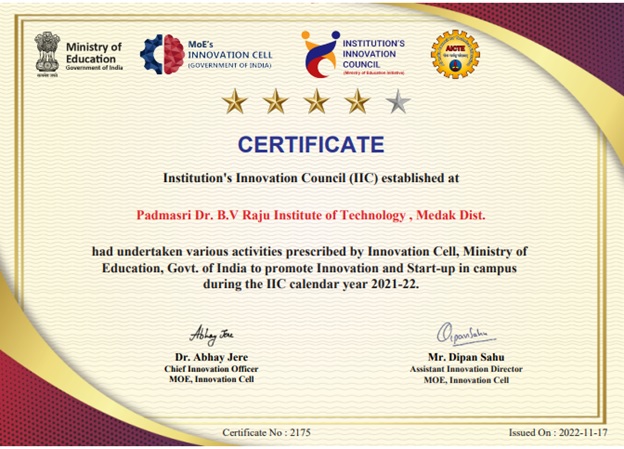 Institute Innovation Council -Constitution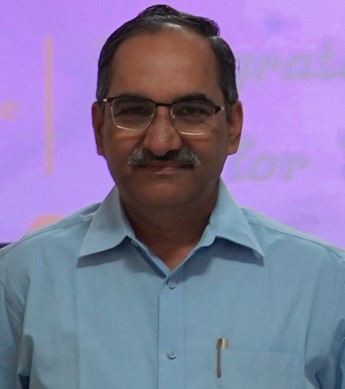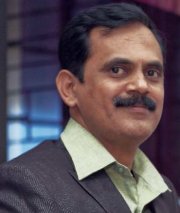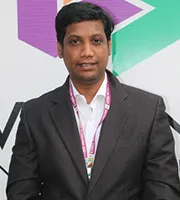 IIC- Vice President, IPR Cell coordinator
Innovation Ambassador, IPR & Technology Transfer
Department of Chemical Engineering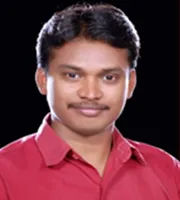 IIC-Convener, Innovation Ambassador -Entrepreneurship Development.
Associate Professor, Department of EEE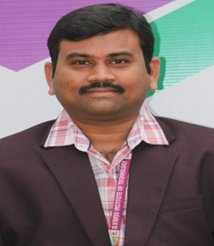 NISP Coordinator
IIC Member,
Innovation Ambassador – Pre-Incubations & Incubation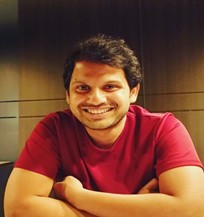 CEO Vishnu TBI
External Adviser
Innovation Ambassador Advanced Level Trained Faculty
P. Chandra Babu, Department of EEE
K. Purna Chand, Department of CSE
G. Srinivas, Department of Chemical Engineering
Innovation Ambassador Foundation Level Trained Faculty
M. C. Chinnaiah, Department of ECE
A. Varun, Department of Mechanical Engineering
B. Venkata Swamy, Department of Basic Science
Vandana Ch, Department of ECE 
Dr. T. Vijaya Gowri, Department of Civil
M. Krishna Prasanna, Department of IT
Dr. K. Dasaradha Ramaiah, Department of IT
Dr. K. Srinivasarao, Department of MBA
Startup/Incubation Details
Detail of Social Media& Connections of IIC Institute