Central Team - Sri Vishnu Educational Society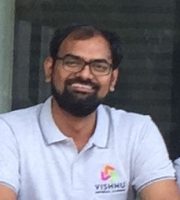 Mr. Satish Paruchuri
Director, Industry Relations
+91 9949485552
satishchandra.p@srivishnu.edu.in
Satish Paruchuri is currently the Director-Industry Relations for Sri Vishnu Educational Society and its constituent colleges. He and his team are responsible for Placements, Internships and Industry Interaction. Before joining SVES, Mr. Paruchuri was with Institute for Electronic Governance, Government of AP as Program Manager with a mission to enhance employability of young engineers coming out from campuses and providing employment opportunities in IT Industry and also making Hyderabad the best destination for IT Companies. His work with JKC was responsible for placing 20,000 students from 200 engineering colleges in 30+ IT Companies such as IBM, CSC, CA, Mahindra Satyam, TCS, Infosys and so on. His accomplishments include signing MoUs with Microsoft, IBM, CSC and Infosys which have enabled a lakh or more students with Technology, Trainings and opportunities. Prior to IEG, he was with Center for Good Governance as Systems Designer, architecting IT application for Government Programs. Briefly he managed offshore IT projects for Incomp Technologies, a Dallas (US) based organization from Hyderabad.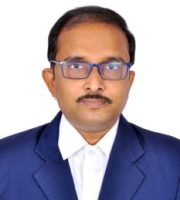 Dr. K Vamshi Krishna Varma
Associate Director - Industry Relations
+91 9618274392
vamshivarma.k@srivishnu.edu.in
Dr. K Vamshi Krishna Varma has an overall 23.5 years of experience with 13.5 years of industry experience & 10 years as Head Training & placements/Industry Relations along with international exposure , expertise in multiple domains is at the helm of affairs. Worked in ECIL , NPTI, Access company LTD(Japan),Texas Instruments( Israel), Sasken communications, NEC Electronics, Samsung India, LG electronics, University of Tokyo, ST Microelectronics in various cutting edge technologies. Played Program manager, Principal Engineer , Architect, Business development, Center Head Roles in different organizations. Worked in G. Pullareddy & G. Narayanamma Engg colleges, MGIT Hyderabad as Head Training & Placements. Building Technical teams. Completed B.Tech (EEE) from S.V University Tirupati in 1998, M.Tech (Power Electronics) from JNTU A in 2013, PGDM(HR & GM) from MIT School Pune in 2016, Received Ph D(EEE) degree from Kalasalingam Academy of Research and Education in 2022.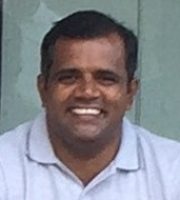 Mr. Ravikiran Saili
Senior Manager, Industry Relations
+91 98499 08653
ravikiran.s@srivishnu.edu.in
Mr. Ravikiran Saili has completed his Masters in Information Systems from University of Arts and Science College, Kakatiya University, Warangal in 2003.Upon completion of his Masters he joined the Institute for Electronic Governance in the year 2004 as IT Trainer and handled various activities as IT Associate and then Project Manager before he took over the charge as Manager – Industry Relations with Sri Vishnu Educational Society. Mr. Ravikiran Saili has over 8 years of experience in the areas of HR Functions, Operations, Process Management, Administration, Project Management, Portal Management, Interaction with the stakeholder of the Organization, Data Management and Report Generation. Demonstrated abilities in providing mentorship & coaching to the team members in order to accomplish measurable process improvements. During his tenure with JKC he was responsible for Overseeing the relations with the JKC registered institutions, coordinating the recruitment activities for JKC students, leading the team which is looking after the JKC portal the backbone for coordinating all the JKC activities. Some of the notable accomplishments during his stint with JKCs are Succeeded in driving the novel concept of JKC to the fore of Engineering Colleges across the state during its initial stages. Essayed a major role in buying the JKC concept by most of engineering institutions across the state and streamlining the entire process of registrations, training activities, works shops and recruitment events. Part of the top 5% in the organization to develop the strategies for JKC registration process, training activities, recruitment events etc., Played a key role in developing the JKC Portal – An online portal for all the JKC registered colleges and students across the state with a daily load of more than 5000 hits. Coordinated more than 400 campus / off campus / pooled campus recruitment events for JKC students across the state Played a key role in placing more than 15000 JKC students various MNCs and Indian companies.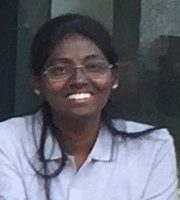 Ms. Pushpa Diddi
Assistant Manager, Industry Relations
+91 99494 00844
pushpa.d@srivishnu.edu.in
Pushpa Diddi has an overall experience of 7 Years in HR and Administration with qualified Masters Degree in Business Administration from Kakatiya University, Warangal. Experience span across important functions like Induction, HR Generalist role and Admin role. Prior to joining Sri Vishnu, Pushpa worked in Atlanta Systems Pvt Ltd as a HR Personnel ,played an active role in Manpower Planning, Talent Acquisition, Induction, Training and Development areas Then she joined IEG now called TASK, a society run by the State Government and worked for 4 years in the capacity of Team Lead. As a Team Lead, she played a key role of Hr Generalist Involved in induction for the new recruits joining formalities, Formalities of Resignation, Experience letters, Exit Interviews, Handling employee issues Organizing weekly team meetings. Preparing the minutes of the same and sending it across to all the team members Knowledge of ISO 9001:2008 (QMS) Maintain HRMS (employee data) Online enrollment and relieving process of the employee.
I L O Team - Sri Vishnu Educational Society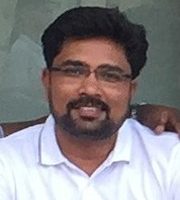 Mr. Atul Kirdant
Regional Manager, Pune Region
Mr. Atul Kirdant has joined as an Industry Liaison Officer – PUNE REGION of Sri Vishnu Educational Society since 2012. He completed his MBA-Mktg from IIPM and B.Sc. from BAMU, Pune. He is presently responsible for Placements and Internships for the students of all SVES Constituent institutions, visits IT and Core sector companies of Pune region (Ahmedabad, Mumbai, Thane) etc. and meet the Corporate HR Heads and Senior level teams for inviting them for ON/OFF campus recruitments, Guest Lectures etc. Also attending the Seminars and HR Meets of Pune region. Before he joins with SVES, worked with Seed Infotech and ICFAI University Pune in the areas of Promotional & branding activities for Pune region, Tracking Marketing and sales activities, Public relations for improving business, Keeping the track of market, Preparation of Marketing report, Delivering ppt presentation, Business Tie-ups with institutions competitors, Analysis, Good experience in the Social / Ecommerce media, Conducting Training Sessions whenever required for new products, done tie ups with companies and Colleges, given presentation to HR department as well as convincing them to take the admissions to management financial courses of ICFAI university.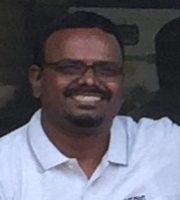 Mr. Arokiadoss
Regional Manager, Tamilnadu Region
Mr. Arokiadoss took the position of an Industry Liaison Officer for the Tamil Nadu Region in 2013. Regarding his formal schooling, he succeeded in his Bachelor of Engineering from Annai Teresa college of Engineering, Madras University in 2003 and Master of Business Administration from Alagappa University in 2006. He has more than 6 years of industrial experience which has helped him hone his skills in the area of general administration, personnel management, facility management, man management. His deftness in maintaining harmonious employee relations has sustained strong cultural and imbibing values of the organization where he worked. He is good at the entire corporate recruitment process and a counselor in giving suggestions to HR related problems. He believes in the fact that life has a variety of experiences to offer and one should learn from it in every aspect and deliver the goods efficiently.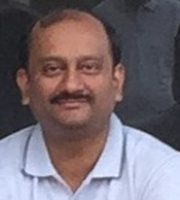 Mr. Ramesh T S
Industry Liaison Officer, Bangalore Region
Mr. Ramesh T S completed Post Graduate Diploma in Business Administration (PGDBA) in Marketing and Systems from Sree Dharmasthala Manjunatheshwara Institute for Management Development in 2002 Before PGDBA he has completed Bachelors of Engineering in Mechanical from Bangalore University in 1999. He has total work experience with over 14 years in field of Placement activities, Sales, Admissions, Business Development, Administration and Teaching. After completion of PGDBA program he joined Essem Mediclean Systems as a Marketing Executive. Later he worked in companies NIIT, Aptech and Britt worldwide in different positions. In all these companies he worked in the areas of Brand building, Business Development, Promotional activities, Marketing & sales activities, Coordinating to schedule the training classes for the students, Preparation of Marketing report, Delivering presentation, Tie-ups for trainings with institutions. Conducting Training Sessions whenever required for products which were launched by Aptech and NIIT. Later in the year 2010, he Joined HMS Institute of Technology as Training and Placement Officer. In the college he used to identify pool of requirements for our students, Liaison with industries/companies for placement opportunities for the students, Conduct training to students who are in pre final and final years through training vendors, Maintain all files/documents of students from different departments, Organizing Guest Lectures from Corporate for students, To handle alumni affairs, including maintenance of all relevant details of pass out students and alumni association. To arrange programmes for guidance and counseling of the students regarding various sources of finance, men and material for self-employment. After a brief stint in HMSIT, he was given a responsibility to do the placement activities for the whole group of institutions which comprises of Polytechnic colleges (Aided and Unaided), MBA College, Graduate Programs (BSc, BA, BCOM) and ITI. Along with Training and placement activities, he used to handle classes for Mechanical Engineering and MBA students. The subjects he used to handle are Total quality management, Production Management, Quantitative Techniques for management, Agile Manufacturing, Fluid Mechanics, Non Traditional Machining etc.
Contact: 9900570991 / 8050978114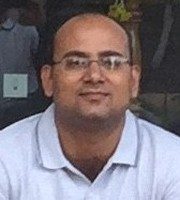 Mr. Devendra Singh Yadav
Industry Liaison Officer, Gujarath Region
Mr. Devendra Singh Yadav. has more than 9 years of experience in placement and training. Expertise in Institutional Sales & Marketing, branding and promotional activities. During nine year of experience he work with Institution like Parul University, DJH Educational Pvt Ltd, Balaji Construction, Modern Tube Industries Ltd etc. Educational Qualifications MBA (Corporate Management) Marketing from Lucknow University. BSc Computer Science from Bundelkhand University. Certifications MAHENDRA EDUCATIONAL PVT LTD– Certificate of Achievement PARUL GROUP OF INSTITUTES – South Gujarat HR Summit 2014- Letter of Appreciation for Participation as Delegates GUJARAT EMPLOYEE ORGANIZATION GUJARAT TECHNOLOGICAL UNIVERSITY AHMEDABAD (INTERNATIONAL INNOVATIIVE UNIVERSITY) – Faculty Development Program, Teacher as a Contributor and Achieving excellence in Training, Placement & Research. PCII (CONFEDERATION OF INDIAN INDUSTRY) – Skill Development, Skilling Workforce- Developing Industry. IRDA Certified (SBI Life)
Industry Liaisoning Offices - Sri Vishnu Educational Society
Industry Relations of Sri Vishnu Educational Society
Colleges of Sri Vishnu Educational Society are exclusive partners for most of the companies in all sectors (IT, Core, R&D etc.,) and they hire more than 3000 students every year who graduate from SVES institutions. An exclusive Industry Relations Cell of SVES is instrumental in providing diversified career opportunities for the students graduating.
The Industry Relations of SVES is one of its kind with multi-layered support system having its network of offices in Hyderabad, Chennai, Bengaluru, Pune, Vadodara  will be in constant touch with diversified industries across the country to pursue them for placements, internships, industry  – academia interaction, R&D collaborations etc.
Office Address:
VEDIC – Sri Vishnu Educational Society,
New Airport Road, T.Govindaswamy Layout,
Tarabanahalli, Chickkajala Post, Behind ITC Factory,
Bengaluru-562157.
Our ILO Office in Chennai closely work with core manufacturing companies like Caterpillar,  Mahindra & Mahindra, Renault Nissan, Ashok Leyland,  Hyundai, Brakes India Ltd (R&D),  Robert Bosch, Rane, Kone Elevator,  Siemen, Nokia Solutions & Networks Pvt Ltd and Schwing Stetter for Placement, Internship & Industrial Visit.
We have 400 Alumni working in Chennai. Our ILO  take care of Facilitation, Finding accommodation for new joining students in chennai, Every year we organize event to gather alumni's. Helping to find new job for experienced alumni. Our strong alumni base makes new students to feel comfort & our ILO help to solve all their problems.
To further strengthen the knowledge of our mechanical students in Automobile Engineering, Chennai core companies  BMW sponsored Engines and Ford sponsored  vehicles (ford eco sport & ford figo), students get hands-on training on advanced technologies of Engines and Transmissions.
We motivate students to partcipate in National level competitions like Caterpillar Tech Challenge, Hero Motor campus challege, IIT Madras E-summit, Gokarting race in Coimbatore (Karimotor speedway – Prestigious competition) and get opportunities for placement & internship.
Office Address: 
Sri Vishnu Educational Society,
Thapar House, Ground Floor,
37, Monteith Road, Egmore,
Chennai- 600008. 
Pune placement office was started in the year 2012, the strategy  to start the Pune office was to have a strong local connect with Industries of Maharashtra, as Pune, Mumbai, Nashik & Aurangabad have a very large number of Automobile  Manufacturing Companies like Tata, Bajaj, JCB, Mahindra & Mahindra, Johndeere, Hyundai Excavators, Skoda, Sany Excavators, Volkswagen, Fiat and their ancillaries as well as large number of IT Companies in Mumbai & Pune region. The advantage of having a office in Pune is to have connect with Industry, where in we can have a core engineering employment  job opportunities for the students as well as we can have many core Internships throughout the year wherein students have rich industrial experience before their final placement. 
We do different activities  from the Pune office like we organize guest lectures of the Industry experts to our students as well as we organize Industry visits for the students with different companies.
The Pune office have done lot of  activities and have placed good number of students in Manufacturing and IT Companies.
Now Pune office plays a major role in getting placements and Internship of Sri Vishnu Educational Society's Students. 
Office Address:
Sri Vishnu Educational Society,
Office No. 302, 3rd Floor,
Landmark Avenue, Deepa Society,
Opp. Sant Tukaram School,
Banner Pashan Link Road,
Pune-411045.
Office Address:
Sri Vishnu Educational Society,
Flat No. 502, Tower B,
Anjani Avenue,
Near ST Basil School,
Jambua JakatNaka,
Vadodra-390014.
Placement Team - B V Raju Insitute of Technology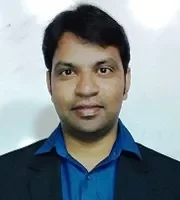 Dr. J. Bangarraju
Training and Placement Officer
+91 9949433572
placements@bvrit.ac.in
Dr. J. Bangarraju is a Training and Placement Officer and Associate Professor in the Department of Electrical and Electronics Engineering.
He is responsible for looking after the training and placement activities of students.
To have close liaison with industry for placement of students.
To work in consultation with Coordinator Industry‐Institute Interaction for organizing lectures from the professionals from the industry.
To collect feedback from the companies coming for placement.
Arrange Training programs for soft skills and for interview-facing skills for the students using institutional and external expertise.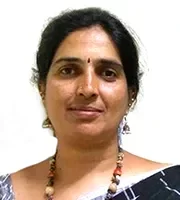 Dr. Ch. Naga Paramehswari
Associate Training and Placement Officer
Dr. Ch. Naga Paramehswari is an Associate Training and Placement Officer. And she is responsible for:
Looking after the training and placement activities of students.
To have close liaison with industry for placement of students.
To collect feedback from the companies coming for placement.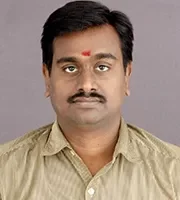 Mr. M. Maravarman
Assistant Training and Placement Officer
Mr. Maravarman Manoharan is an Assistant Training and Placement Officer. And he is responsible for:
Looking after the training and placement activities of students.
To have close liaison with industry for placement of students.
To collect feedback from the companies coming for placement.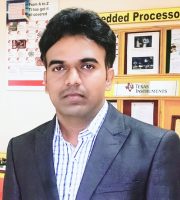 Dr. Kalathirpi Rambabu
Assistant Training and Placement Officer
Dr. Kalathiripi Rambabu is an Assistant Training and Placement Officer. And he is responsible for:
Looking after the training and placement activities of students.
To have close liaison with industry for placement of students.
To collect feedback from the companies coming for placement.
Department Placement In-Charges