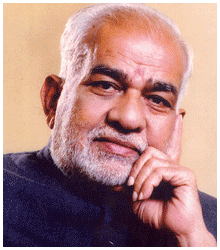 B V Raju Institute of Technology (BVRIT) was established by the eminent philanthropist (Late) Padmabhushan Dr. B.V. Raju under the aegis of Sri Vishnu Educational Society (SVES) in the year 1997. BVRIT was granted UGC – Autonomous Status from the year 2014. The Institute is also duly approved by the AICTE and the Government of Telangana State and is affiliated to JNTU, HYDERABAD. BVRIT is accredited by both NBA and NAAC, New Delhi. 
B. V. Raju Institute of Technology
Vishnupur, Narsapur, Medak District–502313
Phone: 08458 – 222000, 222001
Fax: 08458 – 222002
BVRIT is located near a small town called Narsapur about 75 minutes from Hyderabad on the Bus. Spanning over 110 acres of land away from the din of the city, this campus trains approximately 4500 students and nurtures them through their path to education and enlightenment and empowers them for the challenges beyond. BVRIT is surrounded by lush green forest. If you like to spend your time, there's always something to keep you entertained – whether that's having coffee with friends, catching a film, boating, or getting involved in clubs and societies.
Excellent hostel facilities have been provided for the students. At present there are three separate hostels in which two are meant for boys and one for girl students. The campus has accommodation available for about 500 boys and 200 girls and new buildings are under construction to facilitate more students from this academic year. Both the hostels have water heating facility, chilled mineral water and recreational facilities. 
BVRIT is located around 50 Kms away from Hyderabad at Narsapur, Medak (District). One can reach only by road. More than 55 college buses are plying from various corners of Hyderabad, from Sangareddy, Medak, etc. If any one is commuting by an TSRTC bus they have to board the buses at Jubilee Bus Station, bound to Narsapur, Medak and Bodhan. 
The threshold of Orchard Park Campus leads to an abode of infinite learning possibilities for the future global leader. The 110 acre sprawling campus and state of the art learning facility opens a world of impeccable learning opportunities to the students. The well built temples of learning and motivated teaching community reflect the strong determination of the Leadership Team to provide high quality education to future technocrats. The humongous collection of books creates insatiable thirst for knowledge and wisdom.The pond amidst greenery bestows a serene touch to this epitome of Learning. Nature as the backdrop of this scenic spot causes restlessness to the creative minds with cameras and canvases. Away from the hustle and bustle of city an opportunity to dive into an ocean of knowledge – BVRIT Narsapur. 
Placement Details for the Batch 2022-2023
| | | | | | |
| --- | --- | --- | --- | --- | --- |
| SNO | Company Name | Mode of Engagement | Total Fulltime Selects | Salary (Rs. LPA) | Total Internship Selects |
| 1 | ADOBE | PPO | 1 | 47.27 | 1 |
| 2 | AMAZON-WOW | PPO | 3 | 44 | 3 |
| 3 | AMAZON DE | PPO | 1 | 17.38 | 1 |
| 4 | AMAZON BI | PPO | 1 | 17 | 1 |
| 5 | DARWIN BOX | Fulltime | 3 | 16.3 | 0 |