Department of ECE is hosting the Saksham 2021 – Green And Clean Energy Webinar- online tomorrow.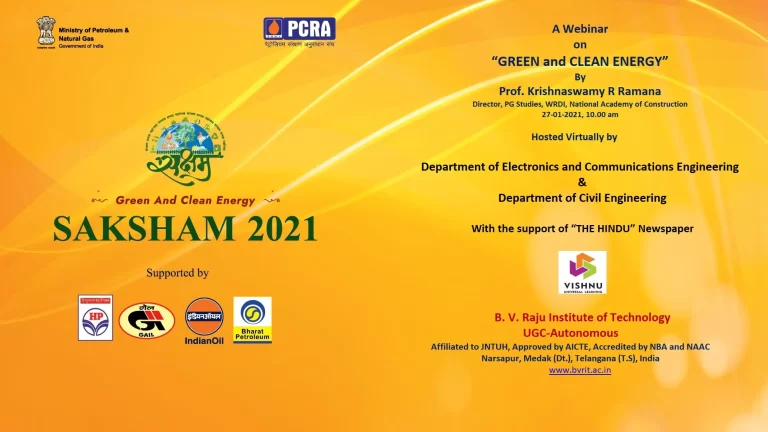 Date:27th Jan 2021
Time: 10.00 am to 10.45 am
Guest:
Prof.Krishnaswamy R Ramana,
Director, PG Studies and Water & Rural Development Institute,
National Academy of Construction,
Govt.of Telangana, Hyderabad.
You're invited to Teams meeting!
Please find the link for tomorrow's Workshop.