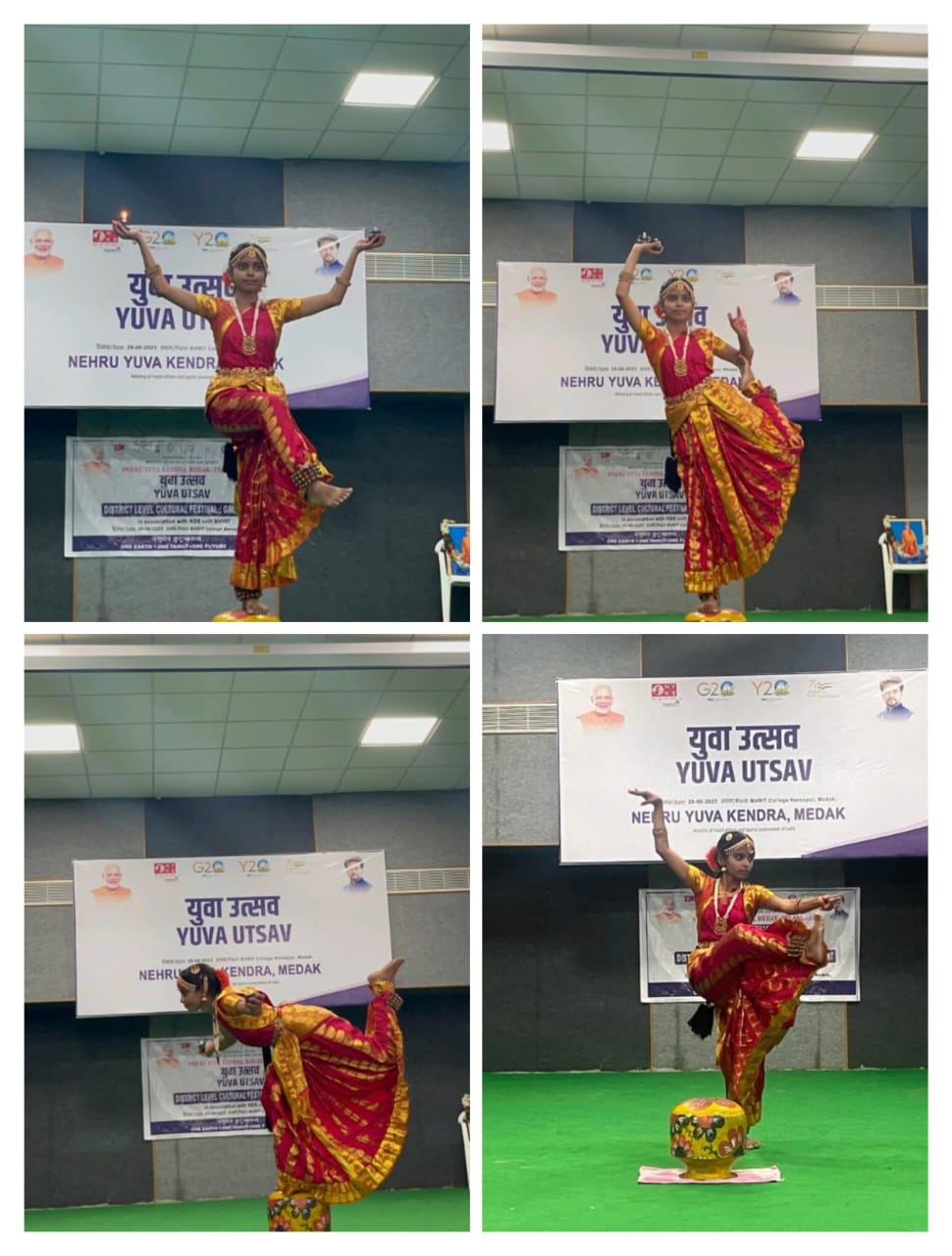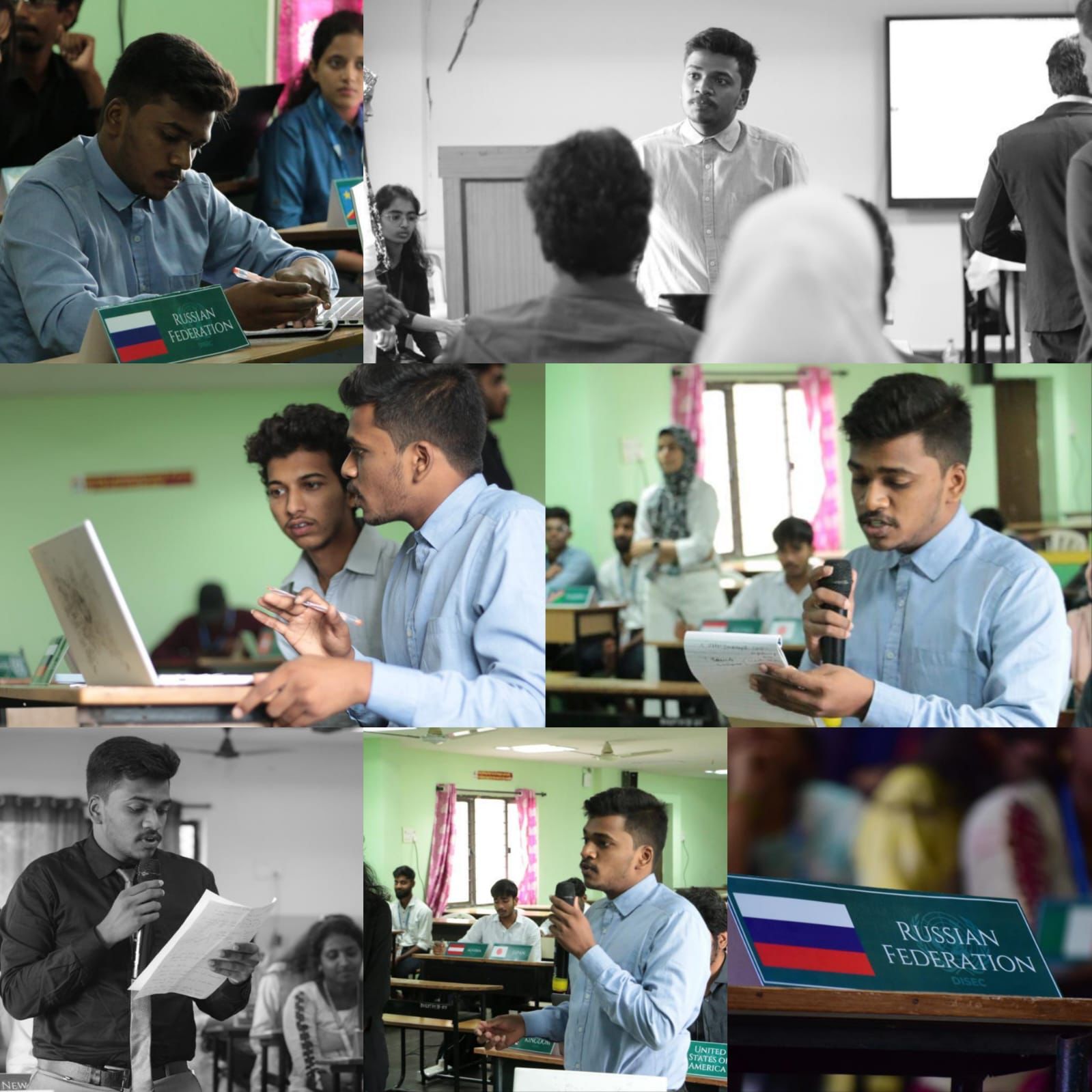 2)M. Karthik II/IV B Tech(CSBS)
Participated and won Special mention award in first edition of MUN spark, which is an intra college MUN which took place on 14th and 15th July 2023. Preparing and participating in a MUN helps students develop leadership skills, research, writing, public speaking, and problem-solving skills. The agenda was to discuss about "the illicit trade of arms and weapons of mass destruction with special emphasis on Middle East and North Africa(MENA) region"
Karthik Represented The Russian Federation and has won certificate of Achievement for his immense participation in the committee.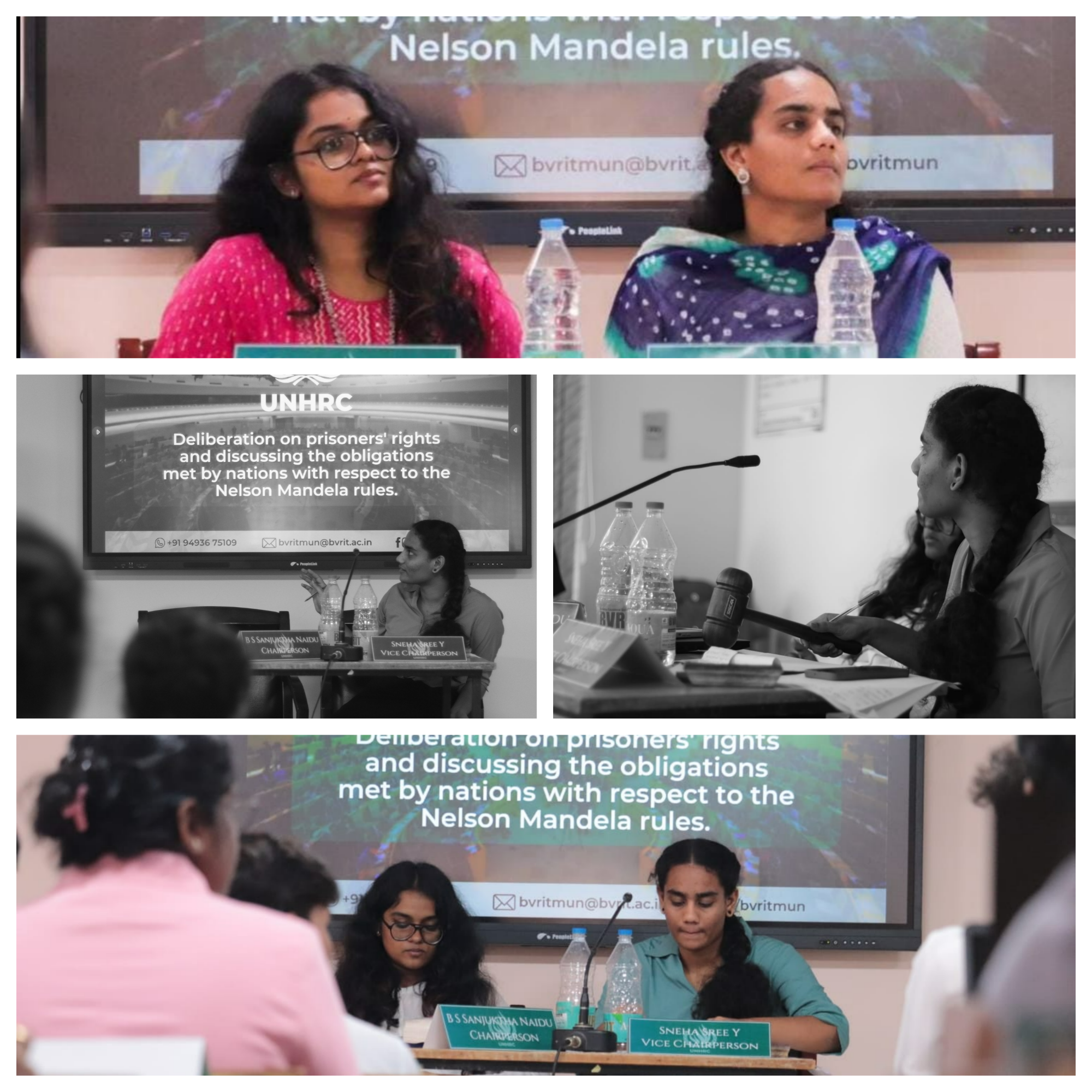 3) Y.Sneha Sree Y, ll/IV B.Tech(CSBS) served as the Vice Chairperson for United Nations Human Rights Council (UNHRC), BVRIT MUN SPARK 2023 held on 14th and 15th July 2023.She played a pivotal part in ensuring the smooth functioning of the committee and fostering an intellectually stimulating and constructive environment. Sneha Sree took on the responsibility of moderating the flow of debates within the committee, carefully orchestrating discussions on critical human rights issues. She further explained delegates about MUN procedures and guided them to improve their research strategies, diplomacy and public speaking skills. She is delighted in having gaining the opportunity and mentoring first-timers.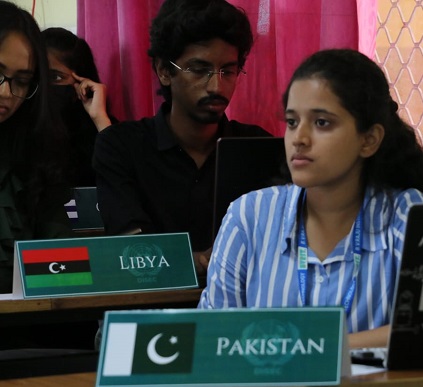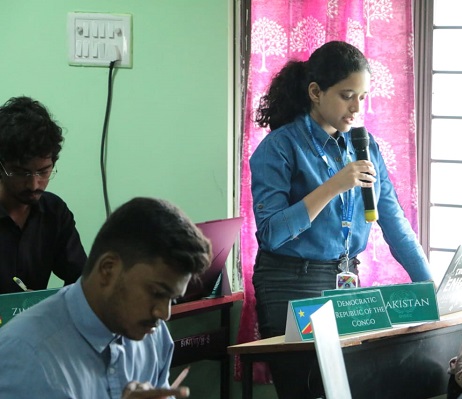 4)Akhila joshi I/IV B.Tech Participated in intra college MUN-DISEC of agenda " Illicit trade of arms and weapons of mass destruction with special emphasis on middle eastern and north African region (mena)" as the delegate of Pakistan. Akhila was one of the top 12 delegates in the MUN SPARK.
5)Pavithra, I/IV B.Tech (CSBS) in BVRITN. she is  interested in developing an app related to health care and starting a business. Aside from academics, she enjoys writing articles, blogs, photography of nature and participating in events such as NSS(volunteer) and student report writer, which have provided her with valuable experiences in leadership, teamwork, event management skills.  she  explores  new opportunities to grow both personally and professionally. She always strived to maintain balance between academic and extracurricular activities, ready  to travel whenever the chance comes. Travelling allows her  to learn about new cultures and broaden horizons. She is  dedicated and curious student who embraces challenges with a positive attitude.
LinkedIn Profile: