Engineering workshop Laboratory
This lab is well equipped with tools and types of equipment needed for the practice of various trades of engineering like fitting, foundry,  carpentry, tin-smithy, black-smithy, welding, house wiring, power tools and demonstrations of machine tools, plumbing, etc., are some of the experiments done by the I year Students in this lab. 

Metallurgy & Materials Science Laboratory
The Metallurgy Laboratory consists of various ferrous and non-ferrous specimens, specimen preparation machines, computerized microscopes for microstructure analysis, Jominey End Quench test for hardenability and Muffle furnace for heat treatment. The undergraduate students study engineering metallurgy subjects in the 3rd  semester, during which they learn about various metals and alloys, their phase diagrams, and metallurgical properties.
Parallelly, during the laboratory sessions, they prepare a specimen from a given sample using the mounting press, polish the specimen, apply etchant, and observe the microstructure using a microscope. Additionally, students examine the effect of hardenability and compare the hardness for heat-treated and untreated metals. The heat treatment facility is used not only by the students but also by the faculty members for their research works.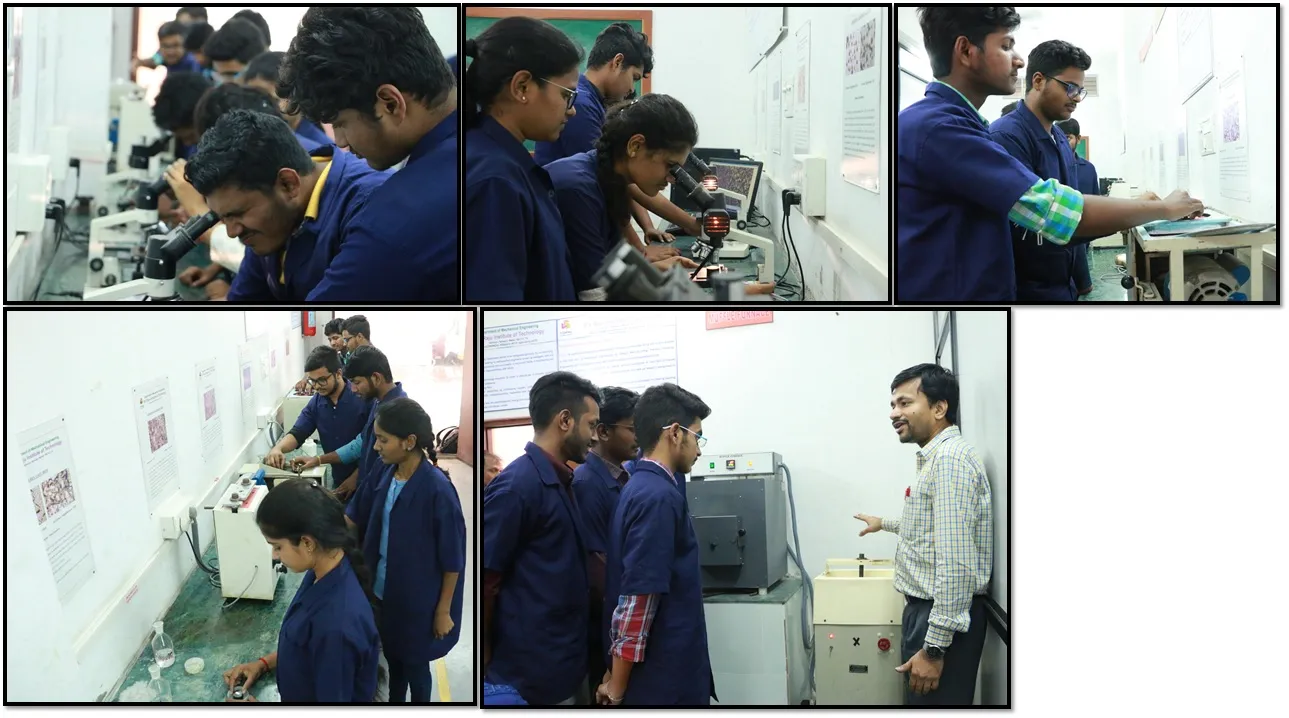 Mechanics of Solids Laboratory
This lab is well equipped with instruments and equipment needed for the practice like conducting strength tests, compression test, bending test, impact test, torsion test, spring test, Punch Shear Test, etc., are some of the experiments done by the II year I semester students in this lab.
Major Equipment in Strength of Materials Lab:- Universal testing machine, Torsion testing machine, Impact testing machine, Brinell cum Rockwell hardness testing machine, Vickers hardness tester, Spring Testing Machine, Simply Supported Beam, and Cantilever Beam.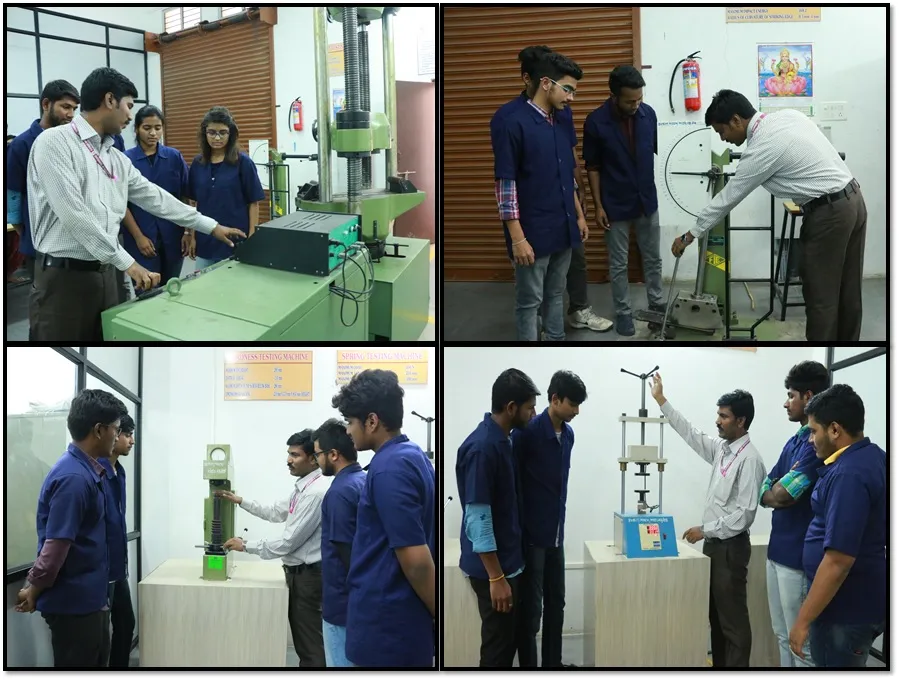 The Machine Shop is equipped with Centre Lathes, Drilling Machines, Shaping Machines, and Milling Machine for preparing the models and gaining practical exposure in operating the machines. Also, the machine shop is equipped with high-quality cutting tools for the operations like Marking, Centre drilling, Facing, Taper turning, Grooving, knurling, Profile turning, Drilling, Boring, Thread cutting, etc., The students are also trained in using inserts for cutting tool for machining purpose and Gear cutting operation.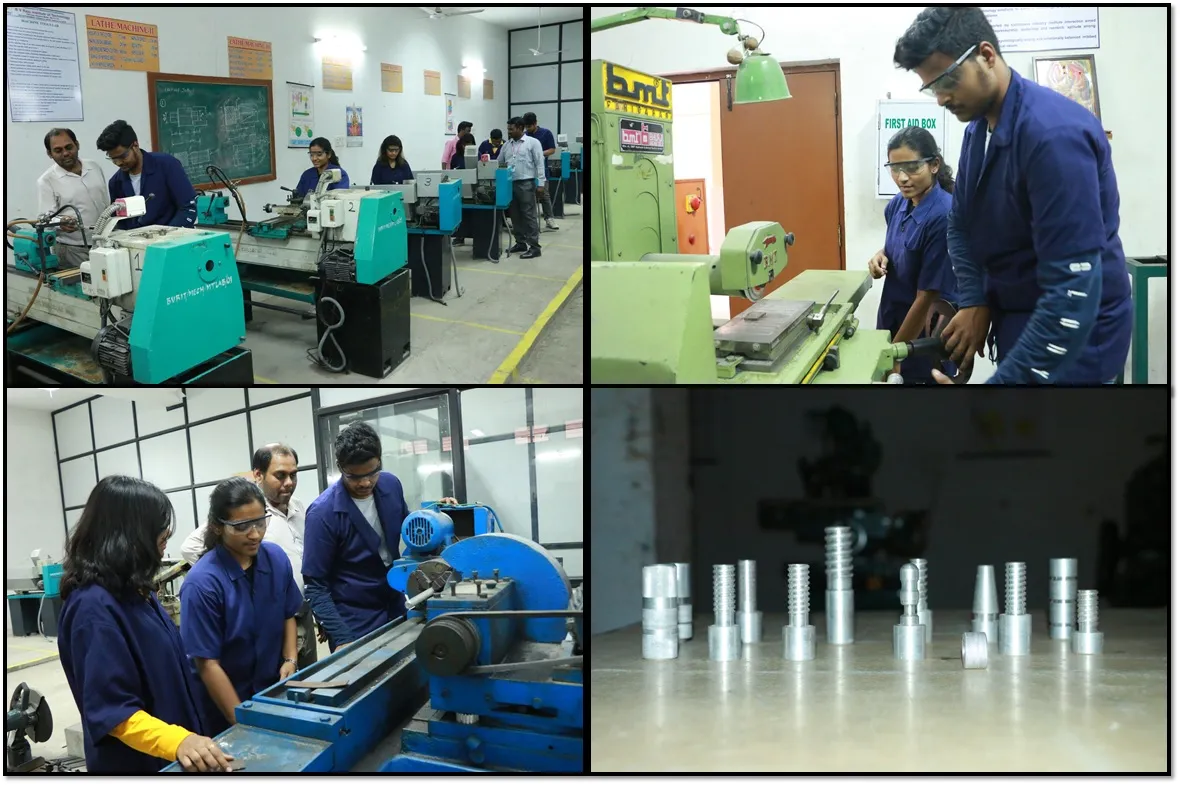 Measurements constitute an important element in all laboratories for conducting experiments and for all types of control processes in industrial activities. This lab provides the students with an active learning environment for the measurement technologies used in the production engineering field. Students use the laboratory to collect and analyze measurement data, evaluate measurement methodologies, and learn the capabilities and limitations of measurement technologies. The lab includes LVDT, Load Cell, Pressure transducer, Micrometer, Thermocouple, Slip gauges, Sine bar, Sine center, Bevel protractor, Profile projector, Lathe and Drill tool dynamometer, and other equipment required for calibration and measurements.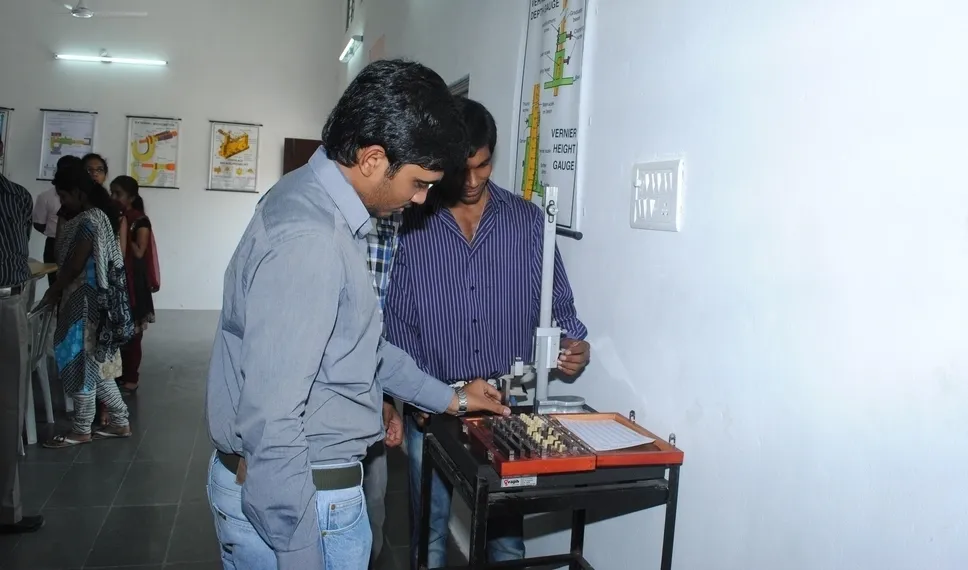 Manufacturing Processes Laboratory
Manufacturing Processes laboratory is aimed to impart practical knowledge of different manufacturing techniques like casting, pattern design & making, sand properties testing, molding, melting, welding (Spot, Arc, and TIG), Brazing, plasma cutting, plastic molding, sheet metal operations like blanking, piercing, bending, pipe bending operation and study of a simple, compound and progressive press tools. This laboratory is introduced to the mechanical engineering students in their II B.Tech I semester. It also gives more confidence to students to optimize the resources in the aspects of quality and cost of manufacturing.
Students are also utilizing this laboratory in the fabrication of various automobile vehicles for their competitions like Baja SAE, Go-kart, and their major projects.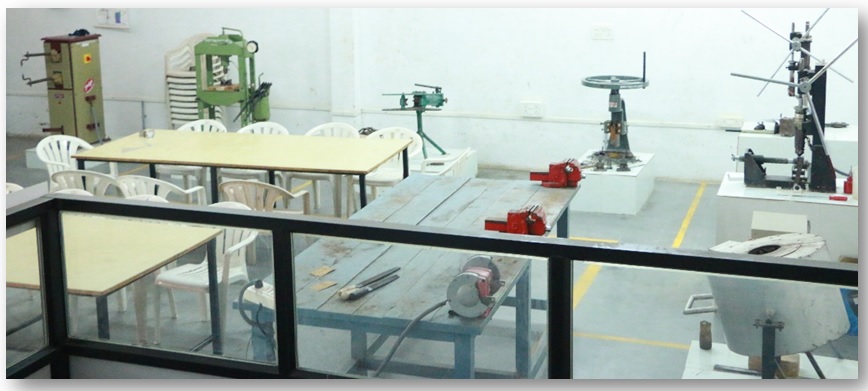 Mechanics of Fluids & Hydraulics Machinery Laboratory
This lab is well equipped with instruments and equipment needed for the practice like conducting of verification of Bernoulli's Theorem, Calibration of Orifice meter, Calibration of Venturimeter, Calibration of Notch, Determination of friction factor for a given pipeline, Determination of loss of head due to sudden contraction/Expansion in a pipeline, Impact of jets on Vanes., Performance Test on Pelton Wheel, Performance Test on Francis Turbine, Performance Test on Single Stage Centrifugal Pump, Performance Test on Reciprocating Pump, etc., are some of the experiments done by the II year I semester students in this lab.
The CAD Lab of the Mechanical Engineering department of the Institute provides facilities for undergraduate students and faculty members to work with 2-D & 3-D design and analysis software for their academic and research work. The 3-D Modeling Software and FE Analysis software's available in the CAD lab are:

CAM Laboratory
The Mechanical Engineering Department of the Institute is equipped with a CAM lab in which the undergraduate students learn to control machine tools and related machinery in the manufacturing of workpieces with the help of computer programming and software. The CAD model of an object is prepared in 3D modeling software and then its FE analysis is done with the help of Analysis software and then manufactured using CNC programming and CNC machines. With the help of CNC machines, the object is manufactured with lesser time with higher dimensional accuracy with optimum uses of material, energy, and cost. The CAM lab of the institute is equipped with the following machines:
EMCO Concept Mill 250
EMCO Concept Mill 105
EMCO Concept Turn 105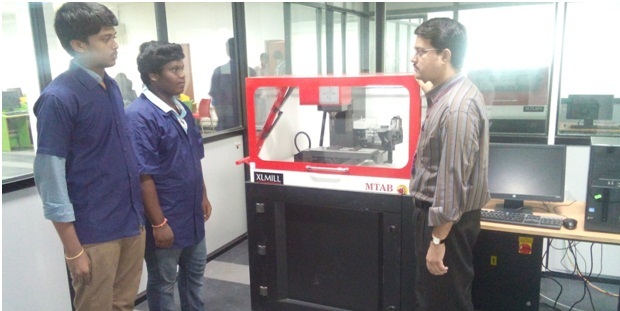 Fluid Mechanics and Heat Transfer Laboratory aims at providing hands-on experience to the students on the underlying theory. Currently, the heat transfer lab is equipped with, demonstration of various thermometry techniques, heat exchange system, ventilation system, Natural and forced convection system, heat conduction unit for different materials, and thermal radiation unit.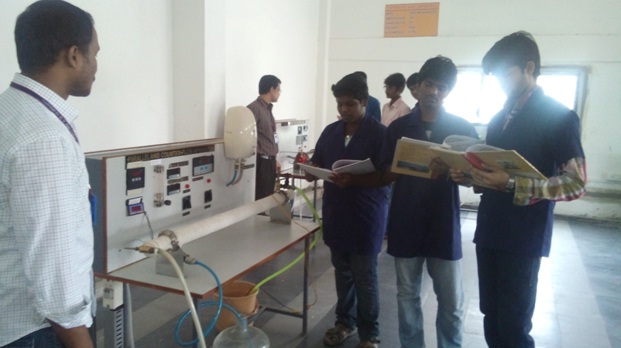 Instrumentation And Control Systems Laboratory
Instrumentation and Control laboratory provides a "hands-on" environment that is crucial for developing students' understanding of theoretical concepts. Instrumentation and Control laboratory is housed with different instruments like temperature measurement, level detection, pressure measurement, flow measurement etc On different panels or rigs these are arranged in different control configurations to achieve specific control objectives.
Thermal Engineering Laboratory
Thermal Engineering laboratory focuses on working and performance study of different types of Internal Combustion Engines. The laboratory is well equipped with 4-stroke and 2-stroke I.C. Engines coupled with various types of loading devices such as rope brake, eddy current, swinging field dynamometer, etc. Students will be given the training to understand the basic working principles of engines and also to carry out experiments to measure various performance parameters such as Torque, the mass of fuel consumption Brake power, Friction power, Efficiency, heat balance, etc., to understand the design of an IC engine.
Experiments also can be conducted to evaluate the performance of a multi-stage air compressor. Boiler models are present for demonstration purpose. With the fundamental knowledge obtained on doing experiments in this laboratory, students are able to participate in various automobile competitions like BAJA SAE, Go-Karting, etc.


The Mechatronics Lab focuses on developing a deep understanding of mechatronic systems and their components through the introduction of various symbols. It encompasses the design of circuits for both single and double acting cylinders, incorporating different logic sequences for efficient operation using Pneumatic Trainer Kit. The Mechatronics Lab further delves into the integration of electro-pneumatic systems with Programmable Logic Controllers (PLCs), enabling the creation of sophisticated control setups using Electro-pneumatic trainer kit. Students will  also learn to interface stepper motors using the 8051 microprocessor and gain proficiency in simulating circuits using automation software. Students will be equipped to design circuits, evaluate hydraulic cylinder characteristics, create pneumatic and electro-pneumatic designs, and employ PLC ladder logic for the design of single and double acting cylinders, showcasing a well-rounded skill set in mechatronics and circuit design. With these fundamentals of Mechatronics Laboratory, students are able to work in various automation industries.